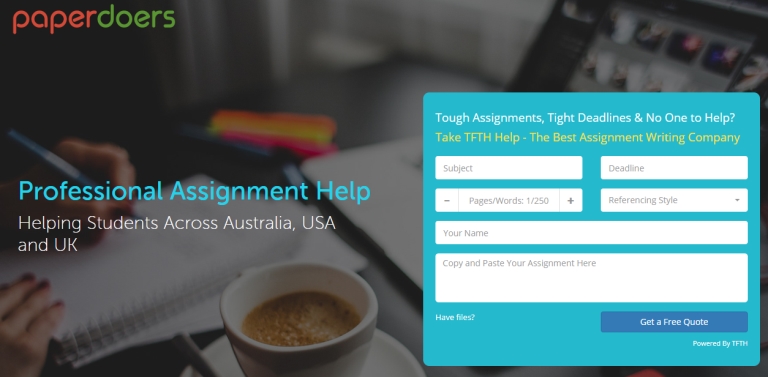 Our Score: 6.4/10
The team at Paperdoers.com are freelance farmers. They take in projects from students and check within their small circle to see if anybody can complete it. In most cases their team cannot complete the project, so they put your project out on freelancing websites and sites such as Craig's List in the USA.
The team then farms out your project to a freelancer and sends you back a quote and the freelancer's price with their profit added on top. Paperdoers.com is little more than an intermediate company; it is not strictly an essay writing company in reality.
Paperdoers Prices
The sneaky group has you give them all your details and your assignment details, and then have you click to get a quote. But, once you hit the button to get a quote, they do not give you a quote. They then ask you for your email address, a password and your phone number. Give them those details, and they ask you to wait a few minutes while they get your quote. About 26 hours later we got an email that gave us a quote for paper writing with a ten-day deadline where we ordered 10 pages at 275 words per page.
They wanted $197 for the paper, which comes to just under $20 per page. That was for a ten-day deadline, but they allow you to plan your deadlines up to months in advance. The size of the deadline does affect the amount of money they charge for this service. Their prices for very long deadlines start at $10 per page.
List of Services
Click on their quoting tool and you will see a tab that asks you for your subject. If you click on the tab, it opens up a window that has two tiers to it. The top tier has their umbrella terms for subjects, and the second tier has specifics for each subject.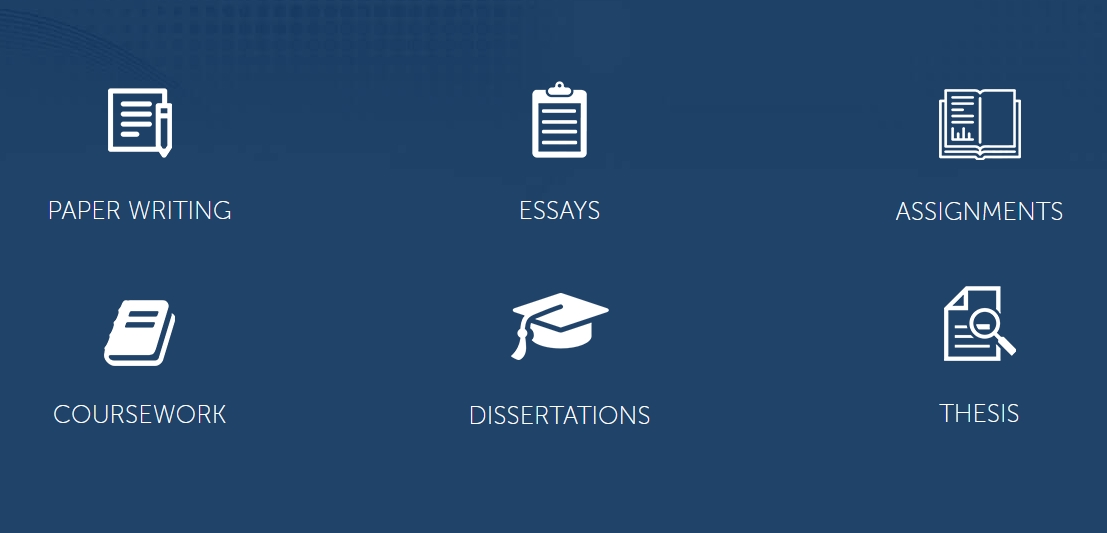 For example, if you click a top-tier option such as "Essays," the bottom tier of the menu then asks if you want a narrative essay, persuasive essay, accounting essay, and so forth. Here is a short list of their top-tier options: Statistics, Writing, Dissertations, Thesis, Essays, Programming, Healthcare, Accounting, Computer Science, Economics, Engineering, Finance, Management, Science/Math.
Discounts and Free Features
There is a free feature where you have your paper checked by the online plagiarism detector known as "Turnitin." It is odd that some essay writing services offer this service because it casts doubt on their own trustworthiness. After all, if they were sure they were creating truly customised and plagiarism-free work, then why would they need on check it. You also get unlimited revisions, but it is morally reprehensible for an essay writing service to "not" offer unlimited revisions. If essay writing companies charge for revisions, then it gives the writers an incentive to plagiarise.
There are no real discounts to be had, but you can nag the team until they offer you a good price. There are two ways to do this. You may firstly submit your project for a quote, and then submit again under a different name with a slightly different brief and keep doing that until you find a cheap price. Or, you can get your quote and then contact the customer service department and demand a discount.
Customer Support
There is only really an online chat function to play with. It takes between 24 and 36 hours to receive a response from their email system, and their phone number is usually busy, or they put you on hold and do not pick up the darn phone. The live chat feature starts you out communicating to a robot, and after a while it asks you to wait while a user logs into your message and gives you an answer.